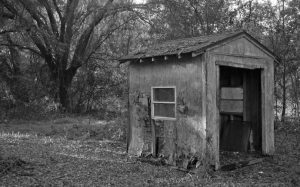 Once the conditions have been fulfiled and the notary has all the documents, all that's left to do is wait for "closing day".
Before closing day, you'll probably have an appointment with the notary to review all the documents and sign most of them. This includes the deed of sale, the mortgage agreement, and some other agreements.
Also before closing day, the notary is likely to request you give him the cheque for the downpayment. This has to be a certified cheque or money draft, so be sure to ask the notary and get the cheque well in advance.
My notary told me he likes to do things this way since it means a shorter appointment on the actual closing day, but some notaries may choose to do everything on closing day, which will mean about an hour at their office.
Finally, on closing day, the sellers and buyers meet at the notary's office, the essentials of the purchase agreement and deed of sale are read and confirmed by all parties, money exchanged (the notary gives the sellers a cheque for the full amount of the purchase, this is made up of your downpayment plus the money the mortgage lender deposited in the notary's account). Then signatures made (at this point we signed the deed of sale, meaning we own the house), and that's pretty much it. You walk out of the ceremony being the owner, on paper, of the property you chose.
It may be that you'll get the keys to the house during the closing; in our case, we had to wait an extra 2 weeks for the sellers to vacate the house (we all agreed to this in the promise to purchase), after which we met them at the house and received the keys.
Congratulations, you're now a homeowner!