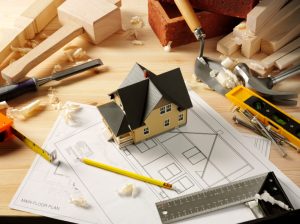 We were initially reluctant to consider non-move-in-ready properties, reasoning that we preferred to devote money to a down payment and not have to contend with either moving delays or  construction crews around the house. But if the occupancy dates allow for it, considering a renovation job may be worth it, because it could allow you to snatch a more affordable property (perhaps one that buyers are overlooking because of quirky layouts or being in bad condition, needing a kitchen or bathroom renovation, and so on) and use the saved money to renovate, which instantly raises the property's value.
If you're concerned that this will leave you somewhat cash-strapped, there's an option called "Purchase plus Improvements mortgage". Essentially it allows you to borrow an extra amount (up to 10% of the value the home will have after the improvements) which will be added to the mortgage.
The rules are somewhat complex, particularly the part where you need a quote from a contractor before finalizing the purchase and loan, and the fact that the money is not advanced to you, but paid after the work is done and an appraiser has verified it's done as requested, meaning you may need to pay for it upfront – it does defeat the purpose a bit, but consider that you could pay for this work with consumer credit or a line of credit, repay that once the extra mortgage amount is released, and then benefit from the very low mortgage interest rates.
In any case, it's an option which opens up a good set of properties you may pass over because they need renovation.
I suggest googling for "Purchase plus Improvements mortgage" for more information on the rules, process and limitations.