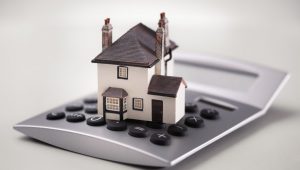 One of the changes to mortgage rules for 2016 in Canada is the creation of the "stress test", meant to cool down hot real estate markets and keep people from buying houses that stretch their financial capabilities.
If you're going for a high-ratio (less than 20% down payment) mortgage, lenders are required by law to check your payment capacity as if your loan interest rate were as high as the standard five-year rate (which currently is 4.94%), even if your eventual mortgage will actually be at a much lower (currently around 2-2.5%) rate.
The FCAC calculator makes it very easy to check what your maximum loan will be, once this rule is taken into account. Just enter your information and your expected interest rate to calculate your real maximum mortgage. Next, change the interest rate to 4.95% (I went super safe and put in 5%). It will tell you you won't qualify, but you can now play with the maximum property value until it shows you you're likely to be approved.
In my case, it resulted in a reduction of 18% in the maximum price I could afford, which is not terrible because all my previous calculations were taking this into account. Some people may be surprised, and discouraged out of the house hunting process by this, but if you know about this rule and factor it in your calculations prior to starting the process, you'll know what to expect and how to compensate (get more money, save up for a larger down payment, lower your house price range).