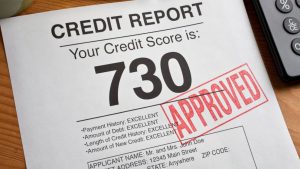 A few of the resources I read mentioned it was a good idea to get a credit report prior to visiting the mortgage lender/broker, so any inaccuracies can be corrected in advance. They indicate the credit report can be obtained free of charge through Equifax or TransUnion.
I went to Equifax (note this was before their 2017 breach – I obviously now recommend you go to TransUnion instead). And their home page is a bit scary offering products protecting you from identity theft (I guess that didn't help or protect those affected in 2017). But I was only interested in the credit report and score (the score is not necessary but it's a nice single-number summary of your credit and I though it worth it). They have an option to purchase on-line for $23 so I went with that.
But remember the report can be obtained for free? understandably, this is not terribly visible in their front page, but there it is: "You can receive a free credit file disclosure from Equifax Canada Co. via Canada Post". That link will take you to a form you can fill out and mail or fax (Fax, really?). So for the cost of a stamp and a bit of waiting you can also have your free credit report.
I was impatient and paid the $23, only to get a scary error when trying to get the report, which necessitated calling Equifax, in the course of the call they tried to upsell me on their credit report monitoring service (it's cheaper, they said, only $16/month instead of the $23 you're paying – conveniently not mentioning than the $23 is a one-shot charge). Which product you choose is up to you, just remember to stand your ground if you're not interested in the more expensive one.
The credit report indicated a reasonably high score and no unusual activity, and should look good to any prospective lenders, so this phase is complete and we're good to go!